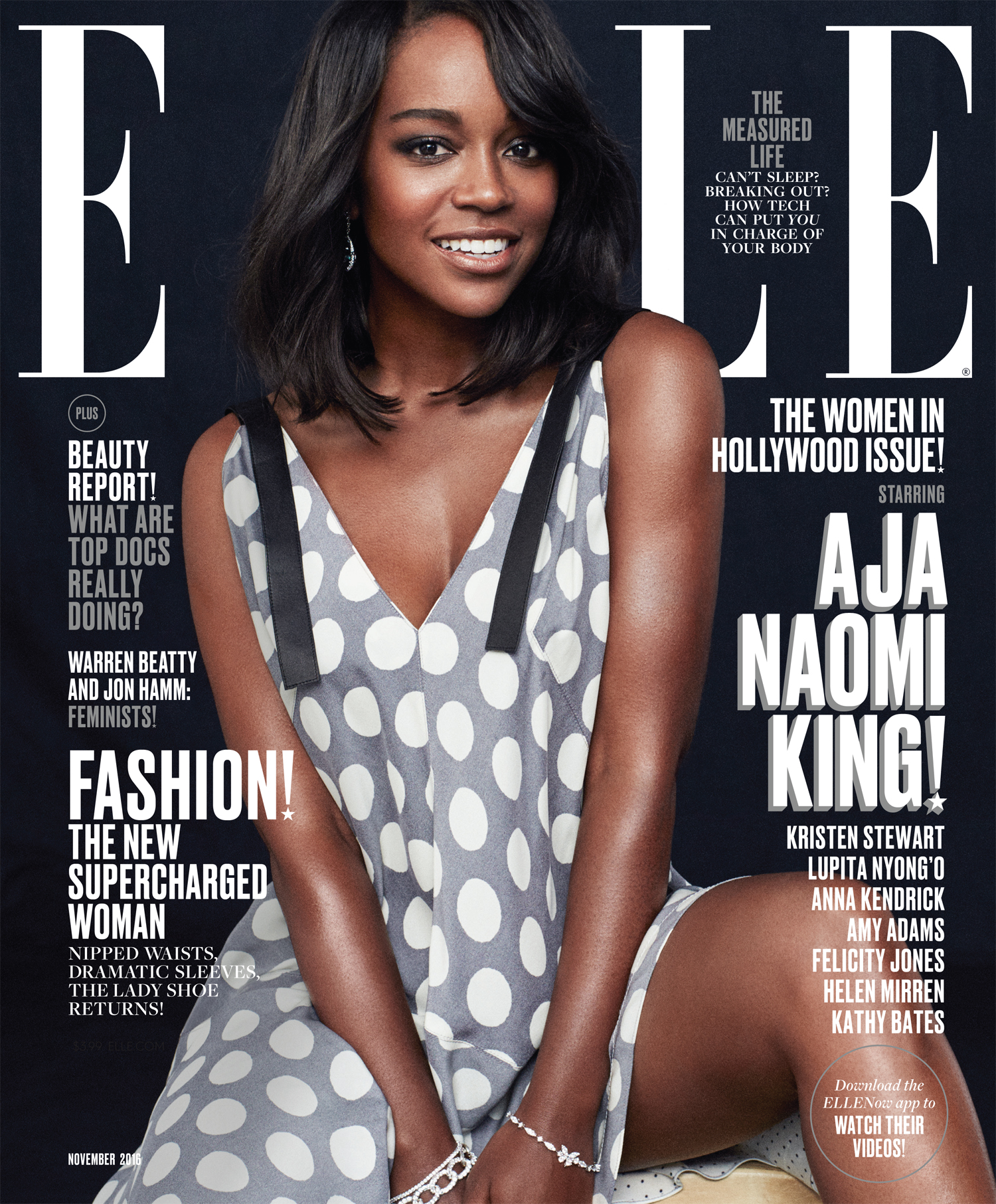 Aja Naomi King is on the cover of Elle's November 2016 Women in Hollywood issue!
Today, Elle Magazine released their annual list of Women In Hollywood, and Aja is on one of the 8 special edition covers for November 2016! Also included in the list are Kristen Stewart, Lupita Nyong'o Amy Adams, Anna Kendrick, Felicity Jones, Kathy Bates, and Helen Mirren.
Aja also posted another photo from the same shoot to her Twitter. The Women In Hollywood issue hasn't been released to stores yet, but when it comes out I'll have scans to share. UPDATE: I've added the scans below! Congrats, Aja!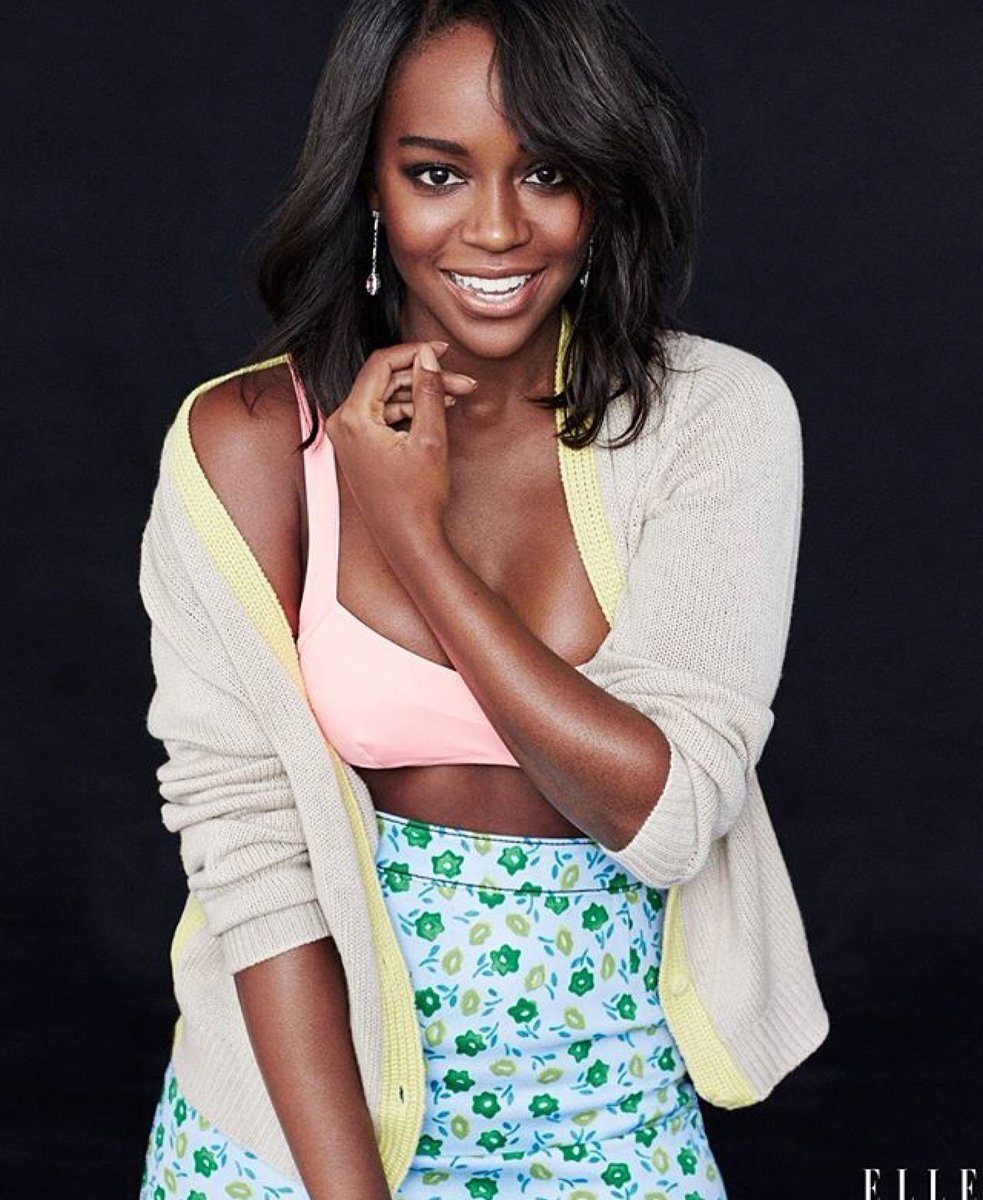 Here's a blurb from the feature:
On looking to the inspiring people she works with to get started on her future as an artist:

"I want to write, I want to direct, I want to produce—I want to inhabit what I think it means to fully be an artist. I always wanted to do that, but I didn't think I had the tools. Now I look at Viola [Davis] and I look at Nate [Parker] and I look at Shonda [Rhimes] and it's like, You just do it. You just begin, you know?"